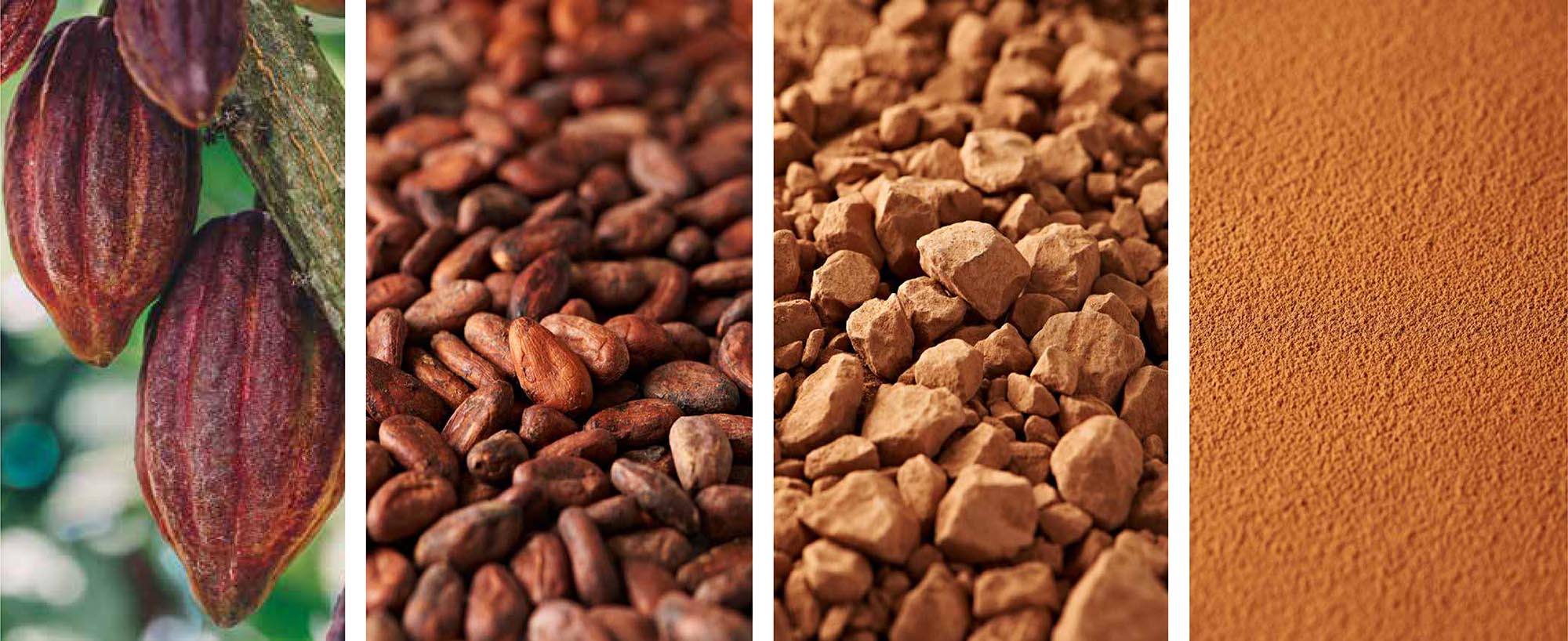 Our cocoa comes from the best producing countries in the World
Based in Barcelona, INDCRESA is the leading/largest exporter of high-quality cocoa powder in Spain. We select the best ingredients from the main producing countries, with maximum guarantees across the whole value chain from supply to the production of Indcresa COCOA powder.
The Cocoa Process - Step By Step
INDCRESA has specialised in cocoa products for more than 100 years, specifically in the manufacture of Cocoa Powder. Our products range from natural cocoa powder to various types of brown, reddish and black alkalised powders.
As well as our standard types, we can tailor parameters like fat content, fineness and pH to customer needs. We are customer-focused.
To maintain our quality standards, we manufacture our Indcresa Cocoa Powder from a selection of sources and raw material mixtures made by our expert quality team.
This constant effort to improve and ensure quality has allowed us to become certified and join the ranks of the world's leading cocoa brands.
You choose how to
apply our Cocoa
Learn more about Indcresa